STATE LEVEL KHELO INDIA CENTRES
At present 3865 Athletes (Boys-2465, Girls-1400) are being covered at 67 SAI Training Centres (STCs), including erstwhile Special Area Games (SAG) centres are funded under State Level Khelo India Centre (SLKIC) vertical of Khelo India Scheme.
04 Kendriya Vidyalayas (KVs) located at Gwalior, Ghaziabad, Delhi Cantt. and Sidhi have been adopted as SLKIC in partnership with Kendriya Vidyalaya Sangathan. Currently, 90 students (46 boys & 44 girls) have been admitted in all the 04 KVs. The expenditure w.r.t lodging, boarding, education expenses, competition exposure, sports training, equipment, etc. is incurred by the Government.
03 Army Public Schools (APS) located in New Delhi and 01 Assam Rifles Public School (ARPS) located in Shillong, 01 Indo-Tibetan Border Police (ITBP) Public School located in Dwarka, New Delhi has been approved by the Competent Authority as Sports School. The induction process could not be done due to lockdown restrictions.
There are currently 90 SAI Extension centres across the country out of which 60 extension centres have provided their consent to be converted to Khelo India Centre (KIC), funding for which has been provided @ ₹ 2 lakhs per discipline as annual recurring grant. Further, 453 Centres in across the country have been notified as new Khelo India Centres.
Khelo India State Centre of Excellence (KISCE) is a project to upgrade one existing Centre in each State/UT to be upgraded for High Performance Training. At present 28 KISCE's in 27 States/UTs have been notified. The viability gap funding has been released for 23 Centres in 22 States/ UTs and assessment for 04 Centres in 4 States/UTs are currently underway.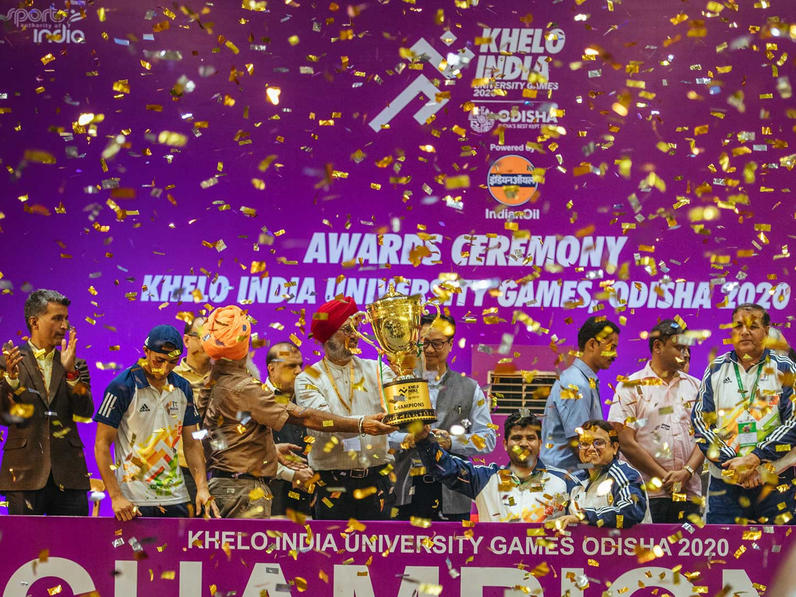 GAMES GALLERY